We hope you enjoy your online experience and get a taste of GracePoint. No matter where you are or what season of life you are in spiritually, you are welcome here.
GracePoint Church is located at
by the courthouse.We are right in the middle of an incredible community of people. We are thrilled to be a part of what is happening here and hope you will visit!
Join us next week at 10:30 a.m. We will be continuing our new series about How Grace Transforms Messes. Last week Pastor Jonathan sermon focused on Setbacks. Come next week to see where Pastor Andrew brings us this week.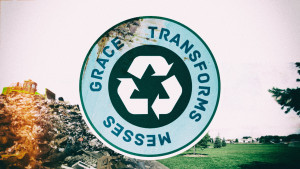 Come Celebrate Mother's Day with us Sunday May 8, 2016. Help us honor the strong loving women in your lives.See what God's provision is for His daughter's!