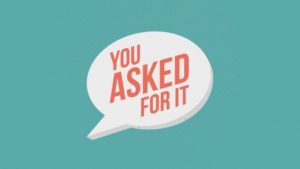 We all have questions in life - questions that we want answers to. Please help us plan the next series by submitting your questions. We will answer the top questions you asked, because You Asked for It.
We hope you enjoy your online experience and get a taste of GracePoint. No matter where you are or what season of life you are in spiritually, you are welcome here.
GracePoint Church is located at
by the courthouse.We are right in the middle of an incredible community of people. We are thrilled to be a part of what is happening here and hope you will visit!
We now offer two services every Sunday. Our first service starts at 9:30 a.m. then our second service starts at 11:00 a.m. Every Sunday, please come and join us.
Starting July 3, 2016 our complete service will be live streamed through our Facebook page. It will also be archived there. Click on our Facebook link on the side to go directly to our page.